---
Practical Sessions of Microsurgical Endodontics on cadavers:
WARNING
:
The videos and photos in this section of the website contain images that some individuals may find distressing. The viewing of this material is recommended exclusively by dental or medical heathcare professionals.
To view the content related to this section of the Master's click in the area below:

---
I Corsisti del'Edizione 2019:


Angeliki Tomara (Grecia) Georgiana Florentina Croitoru (Romania) Jacot Descombes Yves (Svizzera) Loiacono Martina (Italia) Kastrioti Iva (Albania) Mostafa Nawras (Iraq) Nagala Vam (UK) Palopoli Pietro (Italia) Tsirimpi Athanasia(Grecia) Van Zyl Steven (Australia)
The Participants of 2018 Master Course Edition: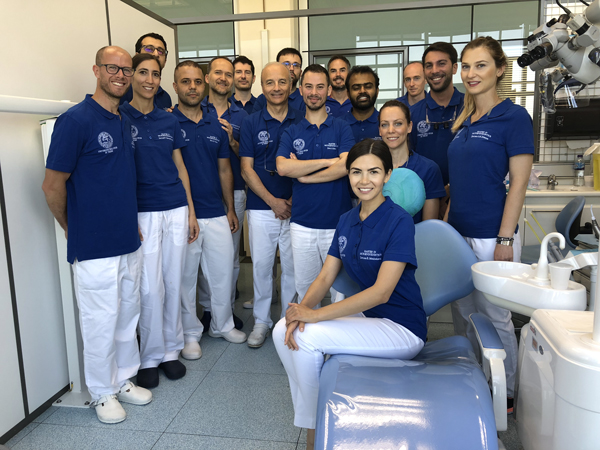 Alonso Mèndez Laureano (Spain), Bonelli Giovanni (Foggia), Carbera Rivero Sara (Spain), Dimiou Anna Maria (Greece), Khanvilkar Unmesh (India), Mekhdieva Elina (Russia), Nawaz Sha (Pakistan), Varotto Giacomo (Trento), Versis Dimitris (Greece), Zotou Despoina (Greece)
The Participants of 2017 Master Course Edition: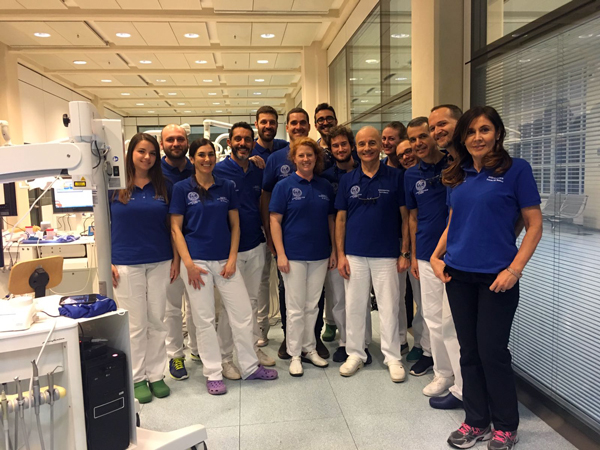 Alian Fady (Quatar) Calvari Federica (Genova) Chiodo Luigi (Catanzaro) Fossati Chiara (Genova) Giannopoulos Dimitrios (Greece) Golob Barbara (Slovenia) Napoli Simona Caterina (Palermo) Piane Alessandro (Taranto) Vakalis Michail (England) Venino Pier Mattero (Milano)
The Participants of 2016 Master Course Edition: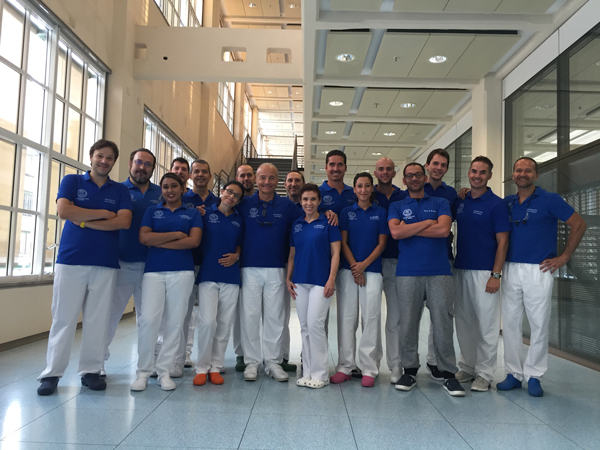 Abouzeid Tarek (Qatar) Bartfai Eszter (Ungheria) Baruzzi Giammarco (italia) Bignozzi Isabella (Italia) Del Buono Cristina (Italia) Dusi Luca (Italia) Fathi Alaa (Sudan) Lungu Calin (Canada) Lupu Sebastian (Romania) Pandimiglio Claudio (Italia)
The Participants of 2015 Master Course Edition: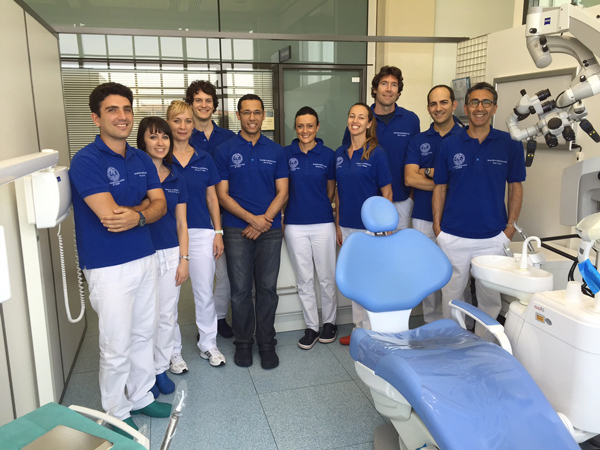 From left to right: Giuseppe Pulpito (Bologna), Giada di Lascio (Barletta-Andria-Trani), Silvia Caplat (Bucarest), Ludovico Pasinato (Vicenza), Waheed Fekry Ali Sharawy Wael (Cairo), Manuela Baccini (Forlì-Cesena), Linda Cupini (La Spezia), Giacomo Suardi (Milano), Marco Cinelli (Frosinone), Nicola Fazio (Milano).
The Participants of 2014 Master Courses Edition: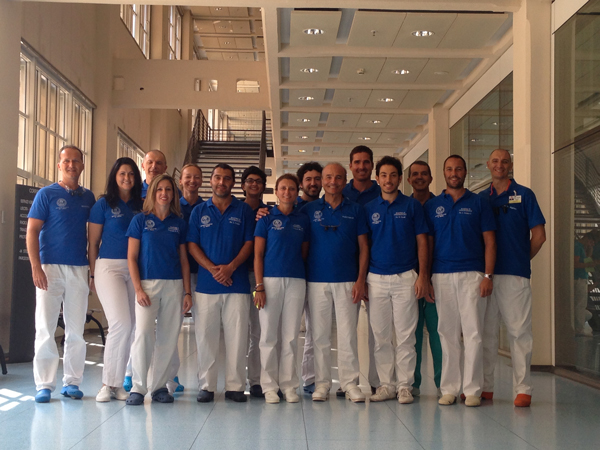 Da sinistra a destra: Damiano Pasqualini, Cristina Vesa, Paolo Magliano, Silvia Fogli, Paola Gallas, Luca Ivaldi, Angela Biondo, Paola Barberis, Andrea Balocco, Elio Berutti, Davide Castro, Andrea Rossi, Mauro Cabiddu, Luca Schiavio, Mauro Rigolone.
The Participants of 2013 Master Courses Edition: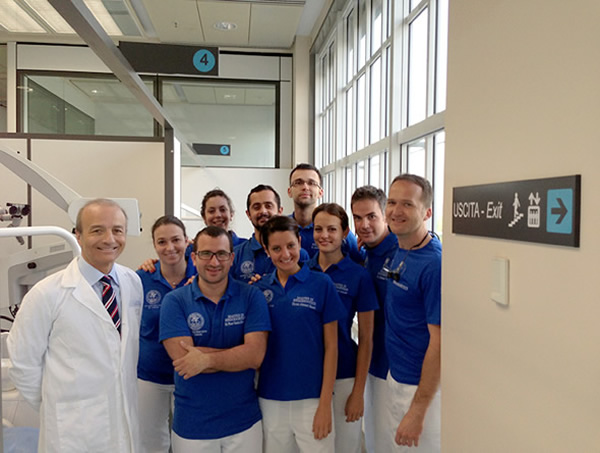 Elio Berutti, Alessandra De Sanctis (Firenze), Valerio Fiore (Barletta), Lucia Ciaccio (Saronno), Konstantinos Konstantarakis (Creta), Sarah Abrami (Genova), Bogdan Moldoveanu (Romania), Alessia Alviani (Roma), Giovanni Marzari (Verona), Damiano Pasqualini.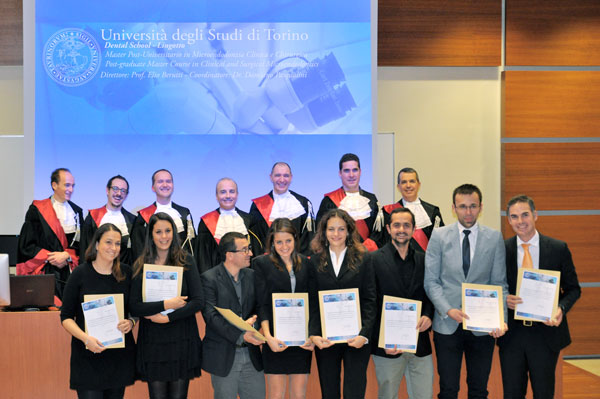 Second row from left to right: Alovisi, Scotti, Pasqualini, Berutti, Rigolone, Castro, Cabiddu.
First row graduates of the 2013 Master Degree: from left to right: Alessandra De Sanctis, Lucia Ciaccio, Valerio Fiore, Sarah Abrami, Alessia Alviani, Kostas Konstantarakis, Bogdan Moldoveanu, Giovanni Marzari.



Master in Endodontics - First Seps... Correct apporach to the use od the Operating Microscope.


Master in Endodontics - Preclinical Training.