2023 MASTER COURSES - HOW TO REGISTER:
Modalities for online registration to the 2023 Master Courses:
---
ONLINE REGISTRATION TERMS FOR 2023 MASTER COURSE
:
The
Online Registration for the 2023 Master Course
will open on
12/09/2022
(9.30 AM italian time) until
07/12/2022
(3.00 PM italian time).
The deadline for the Online Registration to the Master is
07th December 2022
.
---
Instruction for the enrolment in Torino CIR Dental School Masters
All the procedures are available on University of Turin web site:
1 Registration at University Portal (get Unito user and psw)
2 Registration to the admission test/competition
Instruction for online registration are available on University of Torino web site:
https://en.unito.it/studying-unito/enrolment-procedure/enrolment-continuing-education-programs-specialization-courses
In case of problems contact the Dental School Office:
Mail: segr_cirdental@unito.it
---

Al Morhiby Ahmed, Bacchetta Davide, Christoff Chirsto, Toro Stefania, Boncoi Razvan Nicolae, Grigorie Maria Mihaela, Mihai Merfea, Pavlovici Ivan Anca Daiana, Pelova Dr Anelia, Zanotti Elisabetta
---
The Participant of Master Courses Edition 2019
---
WHY DID I CHOOSE THIS MASTER PROGRAM:
Dr. Nagala Vam | UK and Dr. Mostafa Nawras | Qatar | Participant of Master Courses Edition 2019
---
HIGHLIGHTS::
Dr. Mekhdieva Elina | Russia | Participant of Master Courses Edition 2018
---

Master in Clinical and Surgical Microendodontics Rating:

The score was 3.93 out of 4. The result was obtained by taking the average of the assessments and judgments made by the students enrolled in the last edition and is the general approval rating of the Master.
---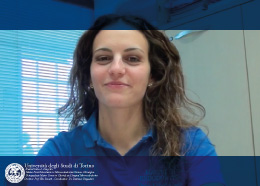 Opinions of previous course participants:
The following video contains review and feedback of the Master's course by previous students.
---



Master in Endodontics: The Participants of Master's Courses Editions.


Master in Endodontics - First Seps... Correct apporach to the use od the Operating Microscope.


Master in Endodontics - Preclinical Training.
---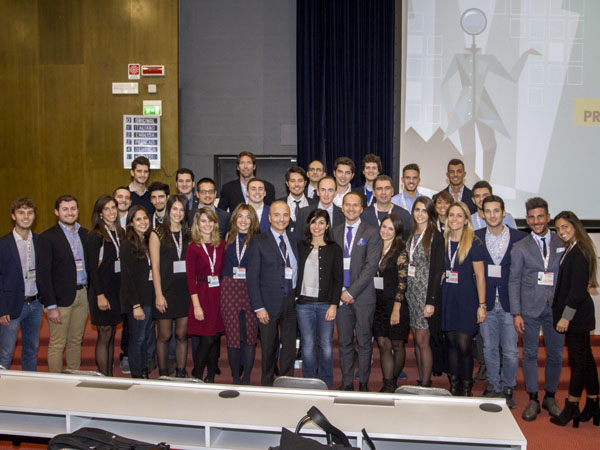 The group from Turin at 34th SIE National Congress in Bologna: students, master students, friends and tutors

Lecturers of the Department of Endodontics - Turin, from left to right:
Elena Bobbio, Umberto Lionetto, Elisa Genta, Andrea Roccuzzo, Giorgia Carpegna, Umberto Gibello, Elio Berutti, Pietro Costamagna, Mario Alovisi, Damiano Pasqualini.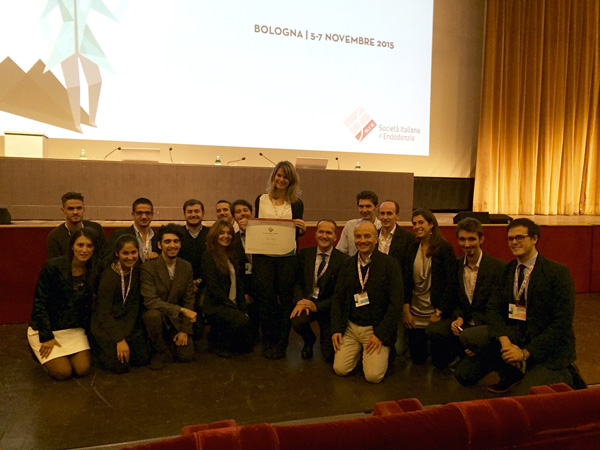 Down on our knees for Elisa Genta, the winner of the Research Award Riccardo Garberoglio.